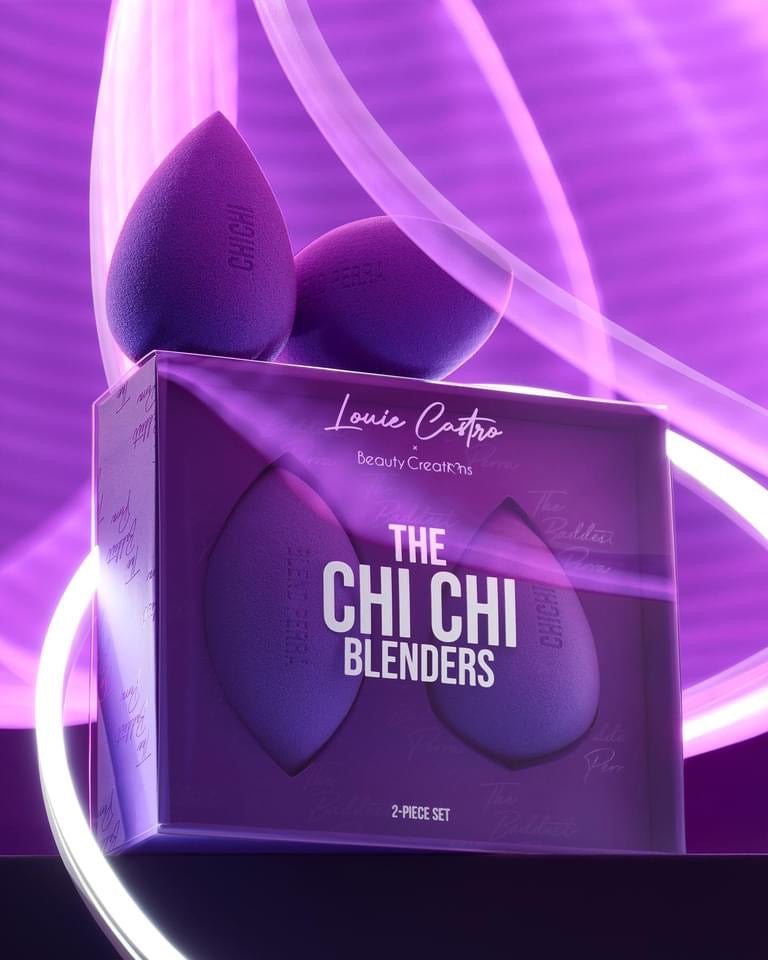 BEAUTY CREATIONS LOUIE CASTRO | THE CHI CHI BLENDERS DUO
CHI CHI BLENDERS: Embrace the heat and stay on point at your chile appointment with the Chi Chi Blender Set! A blending sponge duo set for embracing your cheeky side while achieving flawless makeup looks.
What makes this set so unique is their regal purple color, latex free material, and one-of-a-kind shape for precision and blending. This blending duo set truly comes to life when dampened with water, watch it double in size, ready to work its magic.
The Chi Chi Blender Set features two different sponges:
Precision Sponge

: a tear-shaped design with a diagonal cut and a flat bottom, allowing a precise application and effortless blend

Concealer sponge:

 a sponge that easily reaches under your eyes and those tough-to-reach areas, ensuring a flawlessly blended complexion
DETAILS: Latex Free unique flat bottom tear shape with a diagonal cut, sponge doubles in size when damp Concealer sponge Best used when dampened with water to expand its shape. Allowing you to get under your eyes and tough to reach areas giving you the effortless and seamless blend