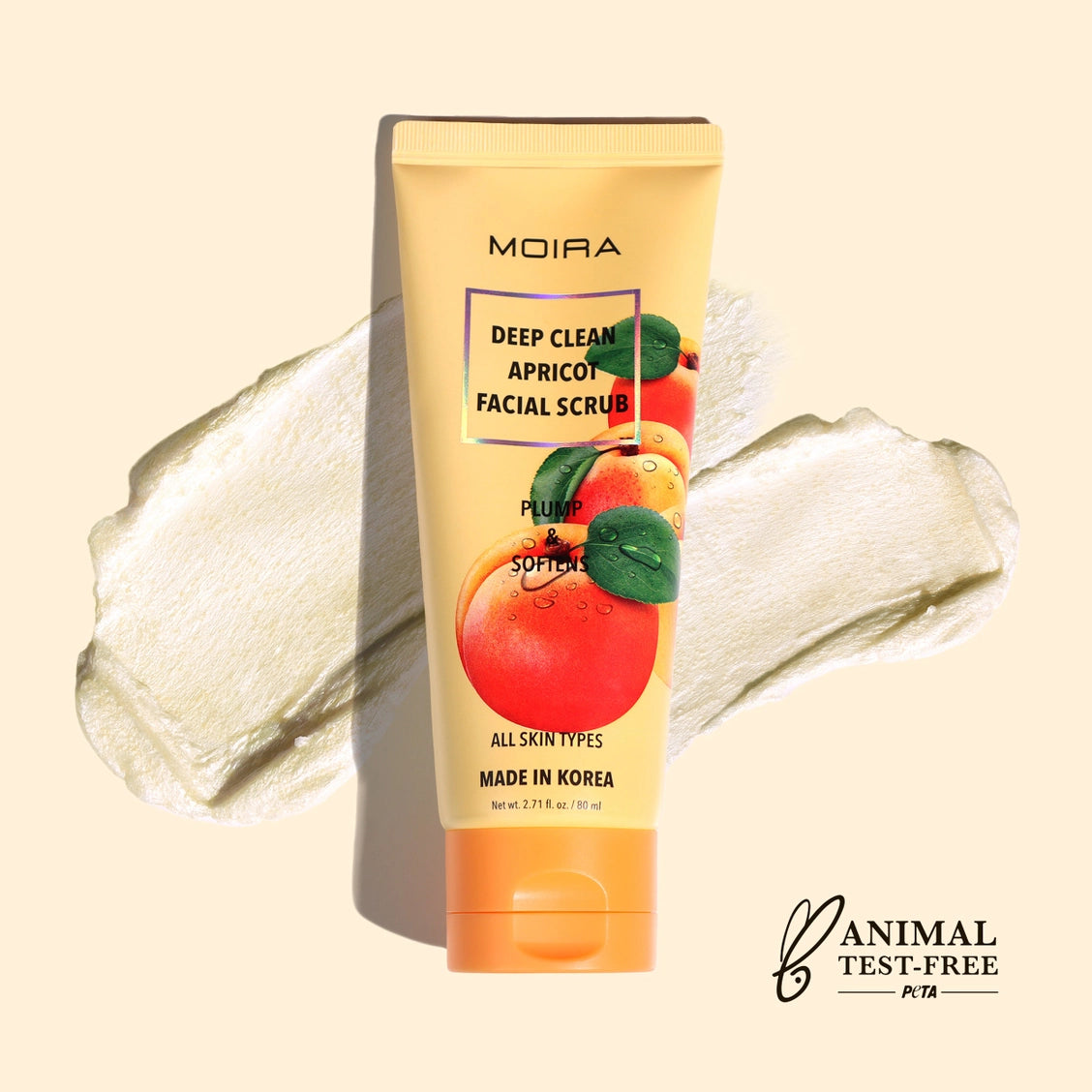 Moira Deep Clean Apricot Facial Scrub
MOIRA Deep Clean Apricot Facial Scrub gentle exfoliator containing Apricot Oil to help remove dead skin cells, blackheads, and unclog pores for a radiant finish. This facial scrub will lock in moisture and soften the skin.
Cruelty-Free
Paraben Free
Sulfates Free
Phthalate Free

Gluten Free
Suit for all skin types
Made in Korea
HOW TO USE:

1. Dampled Skin With Water.
2. Apply the product using small, circular motions.
3. Gently Massage for 30 seconds.
4. Rinse Thoroughly With lukewarm water.
*Use 3-4 times a week recommended.

NET WEIGHT:
2.71 fl. oz. / 80 ml