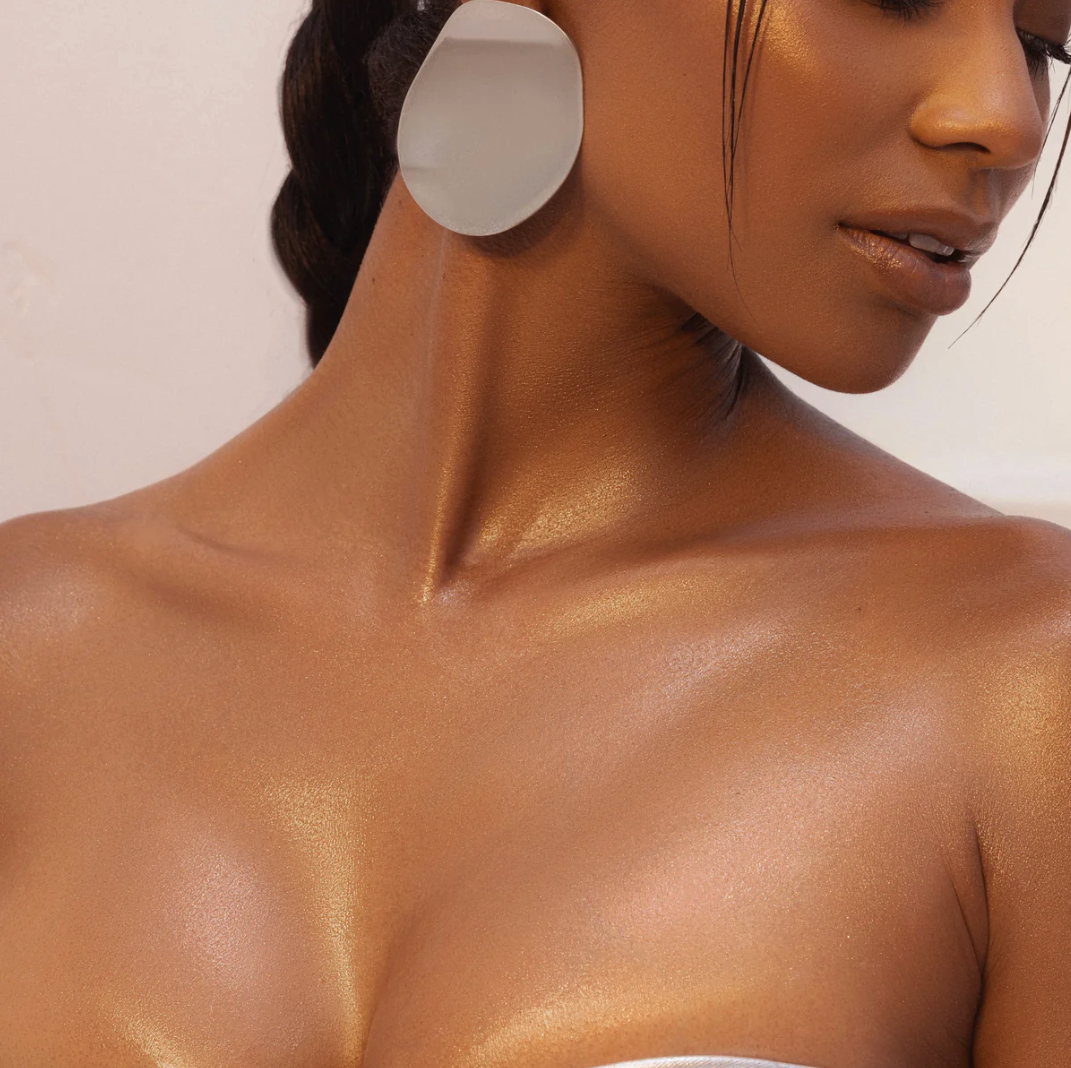 Glamour Essentials: Ayanna Beauty Must-Haves
In the world of beauty and cosmetics, we're always on the lookout for products that help us achieve that perfect glow, elevate our skincare routines, and make us feel like the radiant beings we are. Ayanna Beauty's latest must-have products can help you achieve that glamourous look effortlessly. Whether you're a makeup enthusiast or just someone who wants to elevate their skincare game, the Ayanna Beauty essentials we're about to introduce will surely become staples in your beauty routine.
1.
BEAUTY CREATIONS BODY GLOW BLENDING BRUSH
No beauty routine is complete without the right tools, and the Beauty Creations Body Glow Blending Brush is a game-changer. This versatile brush is designed to help you apply and blend body glow products seamlessly. It's the perfect tool to ensure your skin looks evenly luminous and radiant, without any harsh lines. The soft, synthetic bristles make it easy to blend your body glow products, leaving your skin looking flawless and glowing.
2.
BEAUTY CREATIONS ICY U ROLLIN' FACE ROLLER
Facial rollers have become a skincare staple, and the Icy U Rollin' Face Roller takes it to the next level. This roller isn't just your ordinary face roller; it's designed to be kept in the refrigerator or freezer, providing a cooling effect that can reduce puffiness and refresh your skin. Roll it gently over your face to stimulate blood flow and promote a healthy, radiant complexion. It's an essential addition to your skincare routine, especially for those early morning or pre-event moments when you want to look your best.
3.
BEAUTY CREATIONS BODY GLOW - BRONZE, CHAMPAGNE, GOLD
When it comes to achieving that sun-kissed, radiant look, the Body Glow products are a must-have. Available in three beautiful shades - Bronze, Champagne, and Gold - these body glow products add a luminous shimmer to your skin, giving it a gorgeous, radiant finish. You can choose the shade that best complements your skin tone, making it perfect for any season or occasion. Whether you're heading to the beach or preparing for a night out, these body glows will make your skin glisten in all the right places.
4.
BODY GLOW BUNDLE WITH BRUSH
For the ultimate experience, consider getting the Body Glow Bundle, which includes your choice of Body Glow shade along with the Beauty Creations Body Glow Blending Brush. This bundle is designed to provide you with everything you need to achieve that luminous, glowing skin. It's not just about makeup; it's about enhancing your natural beauty and feeling confident in your own skin.
These Ayanna Beauty essentials are more than just products; they're the keys to achieving a glamorous, radiant look. From the perfect blending brush to the cooling face roller and the exquisite Body Glow products, Ayanna Beauty offers a range of products that cater to every aspect of your beauty routine.
When you incorporate these must-haves into your daily regimen, you'll find yourself feeling and looking your best. After all, glamour is not just about makeup; it's about self-expression and self-confidence. Ayanna Beauty understands this and provides you with the tools to embrace your natural beauty and radiate confidence every day.