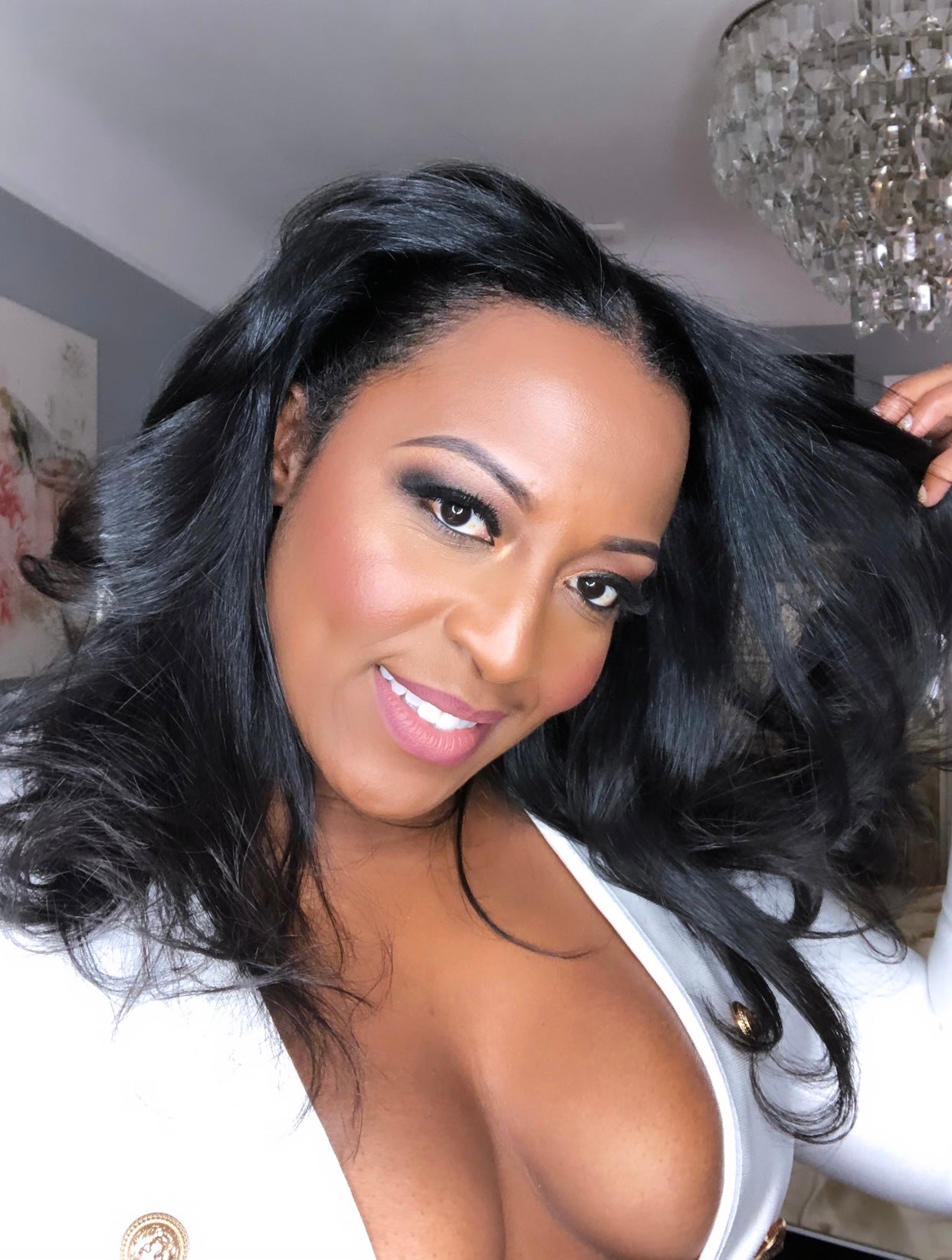 Meet Boss Babe Mademoiselle Ayanna
They say pretty hurts, and for Black women many of our beauty products may be causing harm to our bodies without us realizing it. In 2016, researchers for the Environmental Working Group found that beauty products marketed towards Black women were disproportionately more toxic than beauty products marketed towards the general population.  
Black women are increasingly seeking brands with non-toxic, natural ingredients. There's also a growing desire amongst all beauty consumers for beauty products to not only have safe ingredients, but to also have ingredients and formulas that have been scientifically proven to have high efficacy. In this series we highlight Black-owned beauty brands that have both. 
Interview conducted by Emeka Anyanwu | blacktexasmag.com
What is your background and what inspired you to launch your brand?
My professional background is in business and digital marketing. I have an MBA and have worked with both celebrities and fortune 500 brands. I am a professor of business, marketing, and social media. I teach college-level courses in business, marketing and social media at a local community college here in Southern California.
I am a self-professed product junky! After trying hundreds of beauty products, I teamed up with top skin care chemists to create an exclusive skin and hair care line, Mademoiselle Ayanna. I also wanted to create a shopping experience for beauty lovers and beauty junkies like myself. AyannaBeauty.com features popular brands, along with its own brand Mademoiselle Ayanna. I only share products on the website that I have personally tried and love! (Think of us as Sephora. Sephora has its own line of products but also sells brands like Fenty Beauty, Dior, etc.) We cater to smaller brands and are currently seeking Black-owned brands to carry on our site.
I was inspired to create my brand because I had trouble finding vegan and cruelty-free products at an affordable price point. I decided to start with the beauty basics that anyone can incorporate into their own day and night skin regimen. 
What is the mission of your brand and 1 or 2 of its hero products?
The mission of the brand is to introduce clean beauty products to the women and men of color community. There are a lot of big-name brands on the market that include harmful ingredients, but as consumers we "trust" larger brands because they are larger brands.
My mission is to make affordable clean beauty products that make a difference in the skin and hair care industry. 
We recently released a video with our Global Brand Ambassador, Nacilia McCarthy (Jamaican Brown Girl), "Building Confidence Through Beauty."  We have other campaigns with other women of color (WOC) but felt it was important to highlight the brown girl (often left out of beauty). We've seen a recent surge of this messaging, but we were ahead of the trend. We want to build confidence in WOC with our beauty brand.
Hero products: Mademoiselle Le Noir Detoxifying Charcoal Mask and Mademoiselle La Beautyè Volumizing Lash & Brow Serum.
How did you formulate your products? Did you formulate them yourself? Was anyone with a scientific/medical background involved, and if so what was their background, and how were they involved?
We work with a lab here in the USA for our product formulations and manufacturing.  We leverage science, expertise, and nature to deliver the most potent formulations in the skincare and beauty industry. Comprised of the highest quality ingredients sourced from around the world, our clinical-grade formulas are as effective as they are safe.
What are a few of the key ingredients in your products and why are they important?
With daily use, our amino acids in the biotin-boosted Mademoiselle J'Adore L'Amor Biotin Boost Hair Serum moisturizes the scalp and helps improve the appearance of fuller, thicker hair. The Japanese citrus fruit, yuzu, provides a boost of orange-like scent for freshness of the hair and the scalp. It moisturizes and nourishes with natural antioxidants and enzymes for shiny, volumized hair. The vitamin E stimulates growth.
The Mademoiselle Le Rouge CC Serum with Vitamin C includes citrus stem cells from orange, which enhances the appearance of skin elasticity. The hyaluronic acid provides a boost of hydration, while the Vitamin C helps reduce the appearance of age spots, blemishes, and redness. Natural orange oil provides a citrus scent to round out our formula. 
While most masks tend to dry skin, we've combined the powerful technology of lecithin in the Mademoiselle Le Noir Detoxifying Charcoal Mask, which acts as a humectant to retain moisture and provide the nourishment skin needs. The activated charcoal effectively cleanses the skin, unclogs pores, and removes deeper impurities and dead skin cells.
What , if any, are some of the ingredients you would typically find in similar products, which you have intentionally removed from your formulation? Why should consumers avoid such ingredients and products that include them?
Our products do not contain any of the following ingredients: Parabens, which scientists have linked to breast cancer and reproductive issues; sulfates, which can irritate the skin and cause dryness; and talc, which scientists have linked to cancer. Consumers should avoid these ingredients.
EMEKA ANYANWU
Emeka Anyanwu is an attorney and entrepreneur. She is the Founder of Aˈme-kə, an online retail space for makeup, beauty, and grooming brands founded by Black entrepreneurs. She is the 2019 recipient of the National Black MBA Association – DFW Chapter's Empowering Visionaries Entrepreneur of the Year Award. Emeka is a graduate of Stanford University, and she also received her J.D. from The University of Texas School of Law and her M.B.A. and M.S. in Healthcare Leadership and Management from The University of Texas at Dallas.
Original article link: https://www.blacktexasmag.com/home-1/2020/8/19/so-fresh-so-clean-mademoiselle-ayanna